This is a testimonial from my sweet husband, Matt. Poor guy, he's suffered from acid reflux forever. Ever since I met him, he's always been an avid Tums eater. It's awful. His digestive system can be so sensitive to his food choices. It wouldn't be such a big deal if he weren't such a foodie. The man loves food, especially GOOD food! But as many of us have experienced, sometimes that good food just doesn't sit well.
One day, I was chatting with my neighbor and we happened on the topic of acid reflux (the things us grown-ups talk about, right?!?) and she mentioned that she used to have it really bad, but she started taking probiotics and the reflux has almost completely diminished!
I was stoked upon hearing that. I mean, if Matt could control his reflux without OTC medications, then I knew we'd both want to try it! So I ordered him Shaklee's
Optiflora Prebiotic and Probiotic System
. He was more than willing to test it. Guess what? It has helped him tremendously! He no longer eats Tums like candy! Woot!
He's been reflux-free for about two months now!
From Matt:
"I was definitely willing to try something besides Tums for my reflux. I can't stand the taste of it and it really doesn't seem to help. After using the Shaklee probiotic system for just a week, I could already tell a difference in the way I felt, and I especially noticed I wasn't having the reflux as frequently."
Here is some info for you on the fantastic
pre and probiotic system
by Shaklee: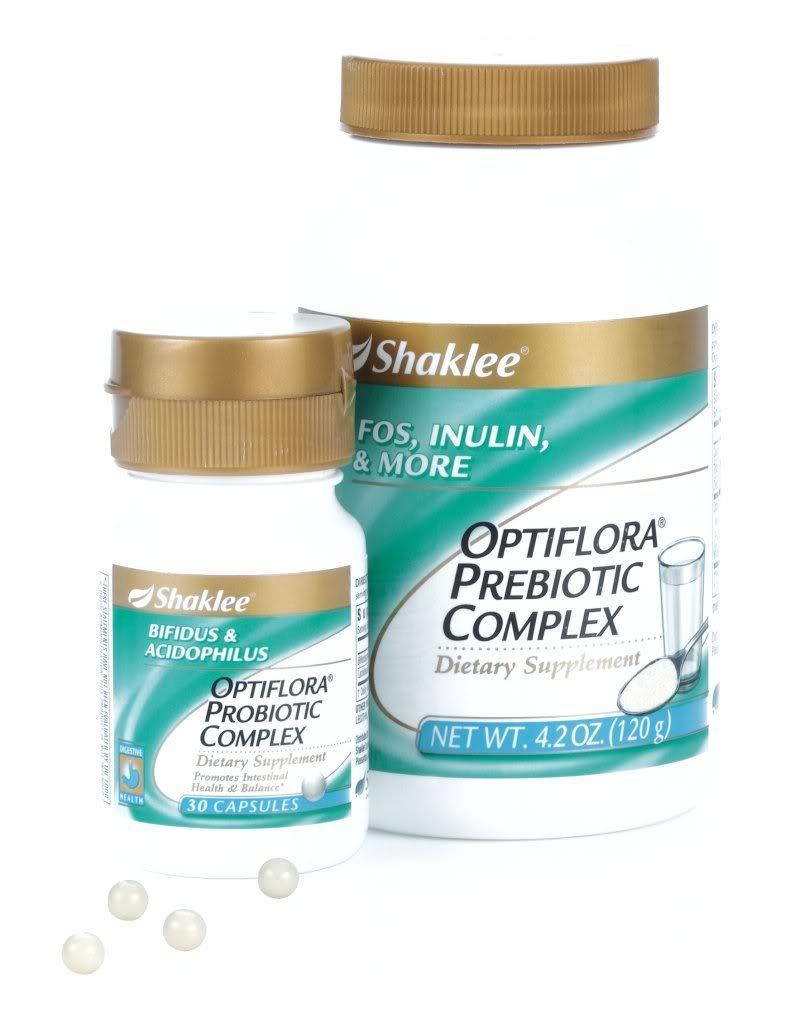 Optiflora is a unique, two-product system (Optiflora Prebiotic Complex and Optiflora Probiotic Complex) that provides dietary support for the normal, healthy balance of intestinal microflora. Together, this system promotes colon health by supporting the growth of healthy microflora naturally found in the colon.* It also delivers guaranteed live probiotics Bifidobacterium longum and Lactobacillus acidophilus, along with the prebiotics FOS and inulin and provides gammatocopherol, a nutrient associated with colon health.*